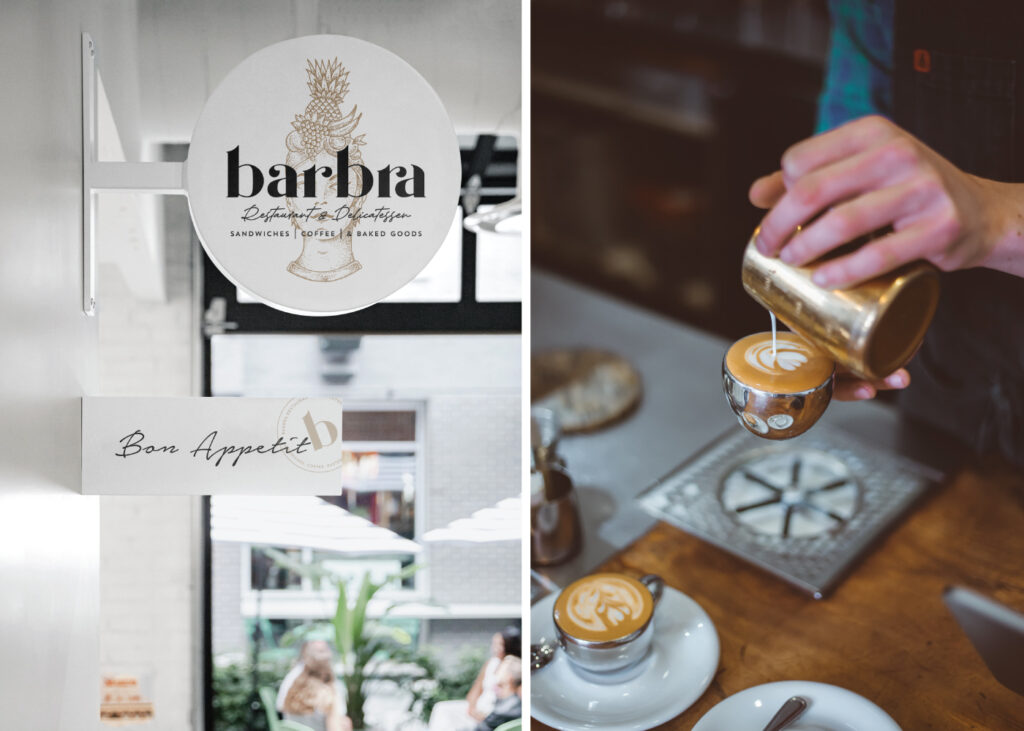 Barbra
restaurant & delicatessen where people can enjoy homemade sandwiches, craft coffee, pastries, and all kinds of baked goods. Space is also social and event-oriented where youngsters are the predominant target audience.
The goal was to create a complete brand identity pack with coffee bag labels and custom-made lettering.
Illustration of the Barbra is inspired by the greek goddess figure. The fruits on her head are suggesting a plant-based coffee shop. The company name Barbra is the name of the owner. Meaning and symbolism are that she is a charming, pleasant, and attractive woman who is eager to please and be loved in return. Emotionally she is sensitive, sympathetic, and considerate, and is prepared to make considerable efforts to ensure that peace and harmony prevail in her world.