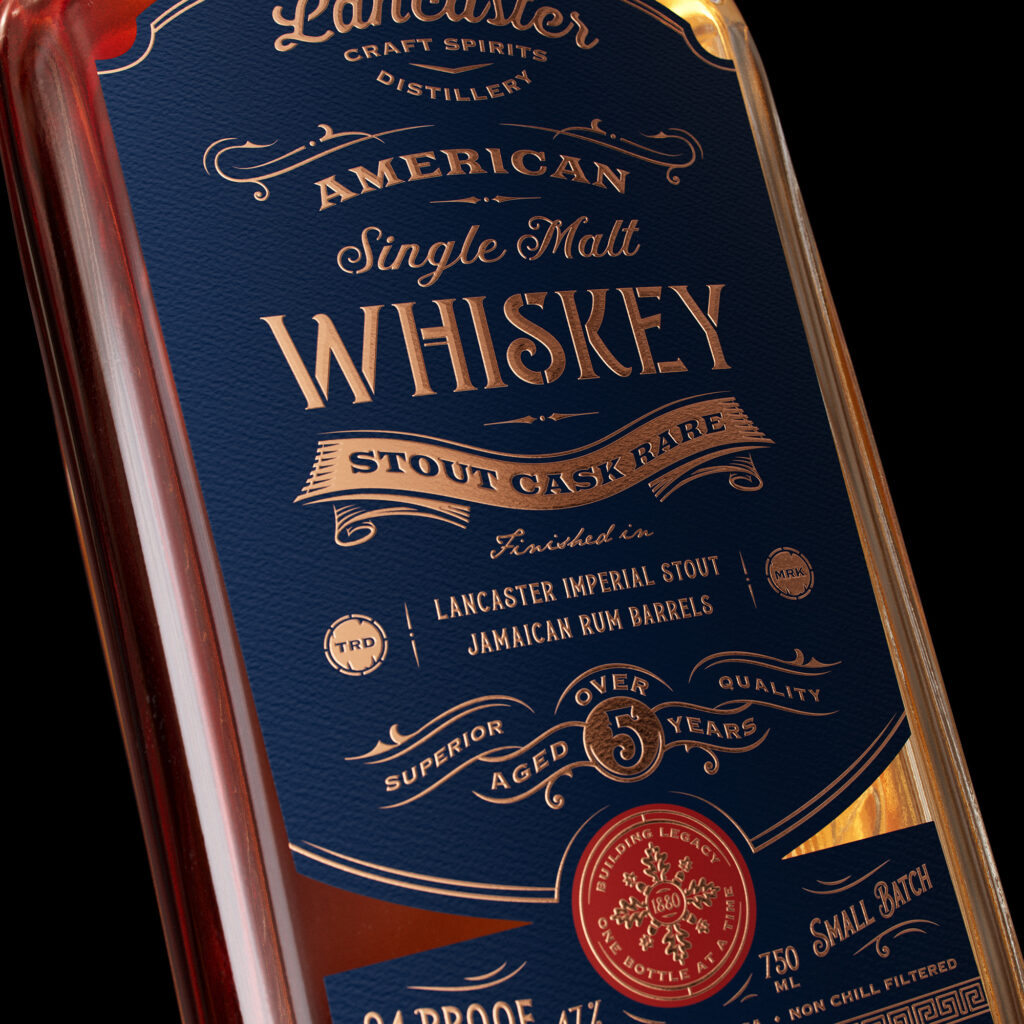 American Single Malt
Lancaster Craft Spirits is distillery & brewery located in the historic Edward McGovern Tobacco building, built circa 1880.  After years of brewing premium beer they are releasing first American single malt whiskey. Launching Lancaster Craft explore unique synergies and innovative methods.
Patience, attention to detail and the finest quality grains and molasses enable us to unlock the potential in every reaction, ingredient and slow, steady distillation. As long time craft brewers, flawless fermentation is naturally an obsession. Our proprietary yeast, working at precise temperature points throughout an extended fermentation, imparts the distinctive flavours and rich mouthfeel that makes the difference in our finished spirits.
"We're proud to practice our craft in the heart of Lancaster County where a hand-shake still means something, and where genuine craftsmanship, hard work and stubborn self-reliance remain part of everyday life."
Illustrations and Label Design: Dusan Sol
CGI Visuals: Amit Chippa